The Pot-Hole Kit & Caboodle…
During our recent rainy period, my councillor inbox was bombarded with irate messages about potholes and road flooding, asking "why the council tax is so high when the roads are in such a bad way". This is a perfectly right question to ask, though, I admit, there are no easy answers to it. Hampshire Highways manage the roads, both reactively and proactively, in roughly equal measure. In the forest, we have a network of roads and drainage systems that were built a very long time ago. Add to that fact that Hampshire has more cars than any other county in the country and that two thirds of residents travel everywhere mainly by car; it is no wonder our roads take a pounding! I am convinced, working closely with Highways officers, that the Highways department do a good job in difficult circumstances and with considerable resource constraints.
Although I, and county colleagues, receive so many road enquiries, as shown in my 'councillor casework pie chart' picture for February 2021, Hampshire County Council's Highways responsibility is only a very small fraction of its work and budget, and I would like to shine a light on some of the county's work that does not get noticed so readily, but which will explain further where your council tax goes.
£500M a year is spent at the county on adult and children's social care. It is the biggest area of the county's work. The adult's department receives 100,000 care enquiries, and county care workers provide 5 million hours of home care, per year to the elderly and those with disabilities. During recent lockdowns, the department has also run an extremely successful welfare support system, using automated and staff calls to regularly check on the wellbeing of thousands of Hampshire residents. Hampshire is also one of the only remaining counties to offer a hot meals-on-wheels service, available to all vulnerable and elderly residents.
Children Services run a 'safeguarding hub' which takes 1,000+ referrals per month from schools, hospitals, GPs and individuals. Hampshire currently looks after 1,700 children in care. It owns and runs 8 children's homes including 1 high security unit. It runs its own fostering service, finding and training new foster families and is part of the Adopt South joint adoption agency. It also has a youth offending team and a team specifically to deal with missing and exploited children. Hampshire Children's Services was assessed as Excellent in its most recent inspection and, as such, helps other authorities to improve their own children's services. The Education wing of the department maintains its own Schools Improvement team, Special Educational Needs support team and an award-winning school buildings design team.
As the county's designated 'Music Champion', I want to make a special mention of Hampshire Music Service. Its 200+ teachers have continued to deliver children's musical instrument lessons throughout lockdown and it currently delivers 4,500 online lessons every week, as well as maintaining county band, orchestra and choir rehearsals online. The service also runs an online choir for families every Friday – find out more here: hants.gov.uk/educationandlearning/hampshiremusic/news/myvoice-oursong.
I'll also add a shout-out for Hampshire county museums and libraries who have continued to run educational workshops for little ones online, as well as maintaining a 'Ready Reads' and book reservation service during lockdown.
The county runs a thriving economic department, instrumental in bringing about business development across Hampshire. Successes include the Farnborough International Conference Centre and the county's Economic & Business Intelligence Unit which provides data and is currently working on business, tourism and unemployment recovery strategies.
The county's Climate Change Strategy is currently at the forefront of everything the council is doing. Hampshire has a target for NetZero emissions by 2050, in line with government targets. It works closely with the Carbon Trust and runs a resident helpline in partnership with The Environment Centre (0800-804 8601​) to support businesses, communities and individuals to reduce carbon. Transport, industry and domestic heating are the biggest contributors to Hampshire's carbon emissions, which is why Hampshire County Council is double glazing and fitting solar panels to Hampshire schools and developing a new Local Transport Plan. The council is 'greening' its Country Parks and developing a new waste and recycling strategy, currently awaiting the Environment Bill due in the autumn 2021 in order to finalise plans. The Climate Change Strategy also works towards making Hampshire resilient to an expected 2 degree rise in temperature in years to come, which will undoubtedly lead to warmer and wetter weather in the UK.
So, the subject of wetter weather brings me back round to potholes and road flooding! I hope, as spring 2021 arrives, fewer road complaints will fill my inbox. The Highways teams will certainly be out and about in force to deal with existing issues, particularly with less road gritting and emergency work to carry out.
I look forward to seeing more of you, I hope, face to face, in the spring and summer months. Until next time, thank you for reading and keep yourselves safe!
Online reporting system for potholes or other road problems (quickest way to get them resolved!): hants.gov.uk/transport/roadmaintenance/roadproblems
For help during lockdown:
Hampshire's Coronavirus Support & Help Line is still operating on weekdays: 0333-370 4000
Other general information can be found at: hants.gov.uk/socialcareandhealth/coronavirus
For specific family support for those in need, including food and fuel vouchers, visit hants.gov.uk/en/socialcareandhealth/childrenandfamilies/connectforcommunities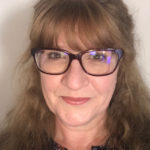 Cllr Fran Carpenter
New Forest District Councillor & Hampshire County Councillor for Hordle, Everton & Tiptoe
01425 614665 / 07867 502624
fran.carpenter@hants.gov.uk
---