Our Armed Forces in Hampshire
By the time this article is printed, I shall have laid several wreaths at memorials and services throughout my county division and Remembrance Day will be over. One service I always find most poignant happens in Milford, after the main service in the church, where those who wish to visit the grave of the Unknown Sailor (whose body washed ashore at Milford in October 1917) take a moment to reflect on what that young man and his family may have had to endure.
The Navy, Army and RAF are all represented strongly in Hampshire with the British Army Headquarters in Andover, RAF Odiham (home of the Chinook helicopter) and Her Majesty's Naval Base at Portsmouth amongst them. There are 90,000 serving military personnel and veterans, 17,000 service children and 5,500 Gurkhas currently living in Hampshire – quite staggering numbers!
Hampshire County Council was one of the first councils in the country to sign the Forces Covenant. The work of the county's Civilian Military Partnership Board underpins the delivery of the Covenant, making sure that the needs of veterans and forces families are met in the areas of health and wellbeing, housing, education and employment. The Covenant is required because members of the armed forces can find it harder to access public services than the general population because of frequent moves, extended periods away and lack of familiarity with local support available. The County Council provides specialist help for forces families and veterans in children's, adult and public health services.
Additionally, a 'Forces Connect' app has been developed by Hampshire to signpost veterans and forces families to services and organisations giving support and advice. You can either download the phone app or google 'Hampshire Forces Pathways' to find the same information online. Please pass the information on to forces friends or family.
And may I also take this opportunity to wish you a very merry Christmas and a happy new year.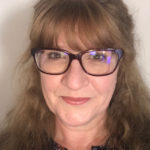 Cllr Fran Carpenter
New Forest District Councillor & Hampshire County Councillor for Hordle, Everton & Tiptoe
01425 614665 / 07867 502624
fran.carpenter@hants.gov.uk