Moving forward from COVID-19 in Hampshire
Hampshire County Council recently published its Local Outbreak Plan, which sets out how they will work with the NHS, district and other councils to identify and contain local outbreaks of Coronavirus in the county. Its key focus areas are:
Care homes & schools (measures are already in place to prevent infection outbreaks)
Other high-risk places, locations, communities and healthcare settings (airports, prisons, workplaces, hospitals etc.)
Local testing capacity (ensuring testing can be easily accessed by those with symptoms)
Contact tracing in complex settings (hostels, travelling communities etc.)
Vulnerable people (making sure those identified as needing extra support can get advice, help and tests and are able to self-isolate safely – many people were identified as needing extra support through the Hampshire 'Help4Vulnerable' phone helpline during lockdown, the New Forest being one of the highest users of this service)
I shall have a role in scrutinising the effectiveness of the Plan and local delivery of the test and trace service, as a member of the Health and Adult Social Care Select Committee.
In addition to preparing for further local outbreaks of Coronavirus, the county council is planning for how it goes forward with departmental operations and manages the implications of the pandemic on council finances and the county's general wellbeing. (Hampshire was affected economically more than the UK average in March.) There were huge pressures on all county council departments to find savings before the pandemic, but these have grown considerably since March. Some extra funds have come in from government, but the council will still need to find ways to continue providing good services (adult social care, children's, Highways, waste and environmental, cultural and countryside services), given the 'new world' we find ourselves in, and every department is now tasked with looking at how that can happen through its 'recovery' planning, unusually now running alongside its continuing 'response' actions. The council will have some very difficult and possibly quite radical decisions to make by February 2021 when the next county budget is set.
Hampshire's Local Outbreak Plan can be read in full here: hants.gov.uk/socialcareandhealth/coronavirus/about-council/local-outbreak-control-plan
For anyone who may be interested, HCC's Cabinet papers of 14th July set out the Medium Term Financial Strategy and detail about council spending pressures during (and as we come out of) lockdown: democracy.hants.gov.uk/ieListDocuments.aspx?CId=134&MId=6499
Hampshire's 'Help4Vulnerable' COVID phone line is still operating for any help you may need at all: 0333-037 4000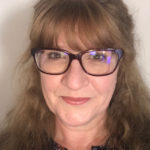 Cllr Fran Carpenter
New Forest District Councillor & Hampshire County Councillor for Hordle, Everton & Tiptoe
01425 614665 / 07867 502624
fran.carpenter@hants.gov.uk
---